Hexdoku
Level Creator Update! (v0.4)
---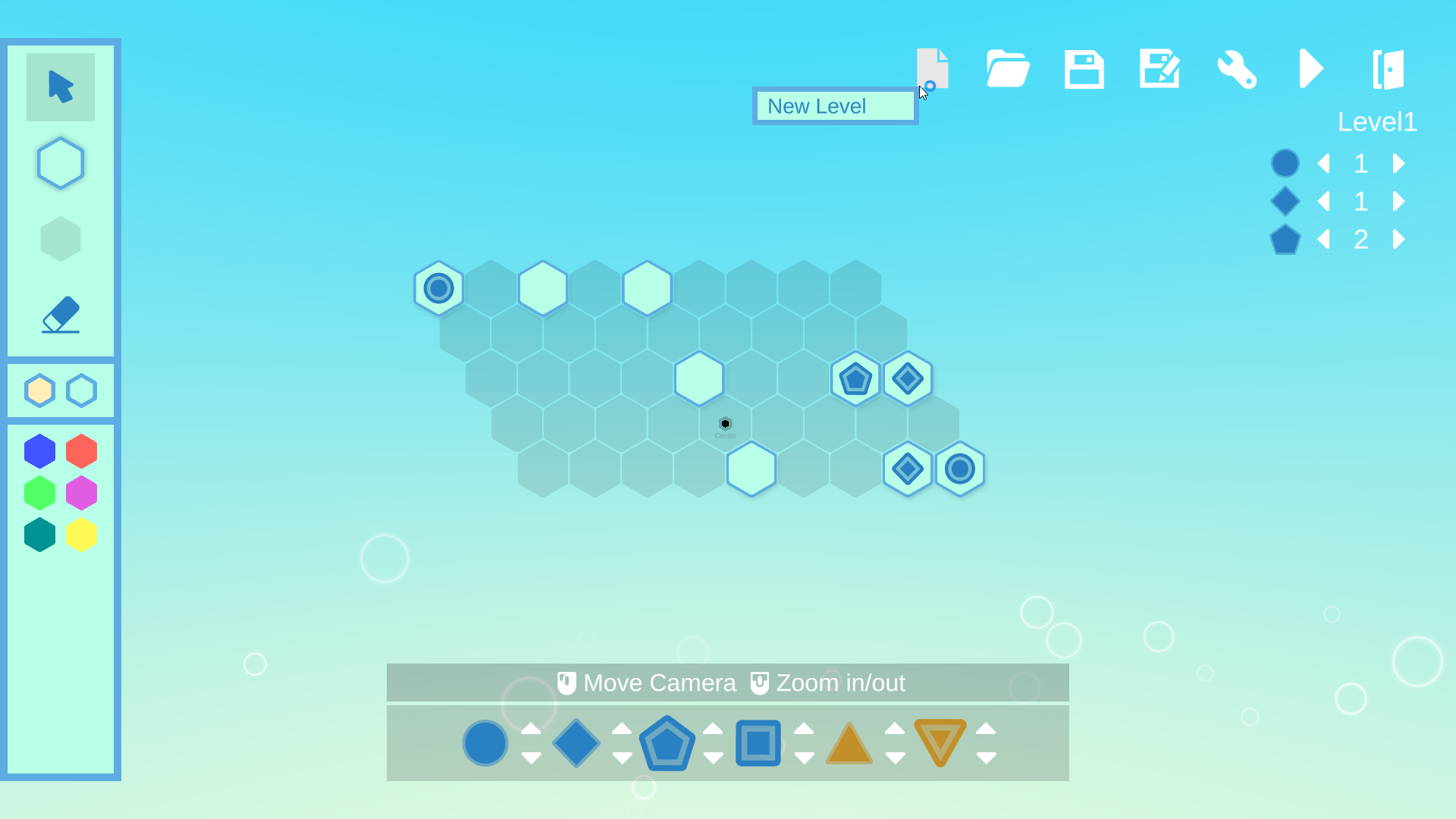 Updated to version 0.4:

Added level creator into level menu. They can be unlocked at level 7 and level 9.
Added winning sound when the level is completed.
I've been working on the creator for 1-2 months and it's finally finished. Although Steam workshop can't be seen in itch.io version. It took me a lot of time to figure out how to upload and download levels from Steam workshop.
To make sure this level creator can work smoothly and user-friendly, I removed my level editor in my Unity editor and use this creator to create official levels in the game. A ton of bugs were fixed when I'm creating my levels! There are probably more bugs in the creator so please give me feedback when you're playing with it.
Please wishlist it on Steam if you're interested!

Hope you enjoy the game. :D