Hexdoku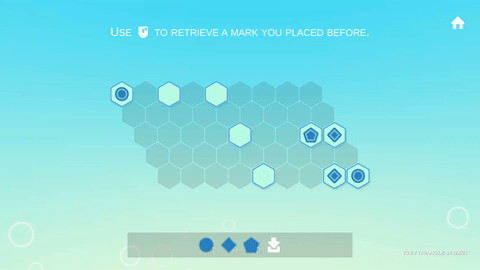 It's been a while since last update, I had a bit confidence issues during making this game, but here we go!
Updated to version 0.3:
Added new levels and new mode "Territory".
Disabled rich presence of Discord temporary since it caused a few troublesome bugs during development.
Removed "Dark Theme" option. I will add it back in Steam release.
New level complete animation so player can see their completed puzzle.
The shape is pushed away from the cell if it can't be placed.
All candidate mark color in different cells are the same now.
Changed subtitle of level complete panel.
And a lot of code in Level creator which is not finished yet. Web demo is also updated to 0.3. Mac version is removed since no one downloaded it.
Enjoy the game. :)